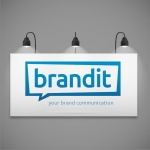 Maksoft is a wholesaler of promotional items such as ball point pens, ballpens, usb flash drives, lighters, promotional sets and a leading producers of printed calendars in East Europe.
You can order your items personalized with your custom logo. Our main stock is in Europe, so we can offer short time orders and high quality printing at competative price.
You can order your promotional products from BrandIt catalog with your custom imprented logo.
You can choose your promotional products from our websites
If you are a distributor of promotional items you can fill the contact form bellow